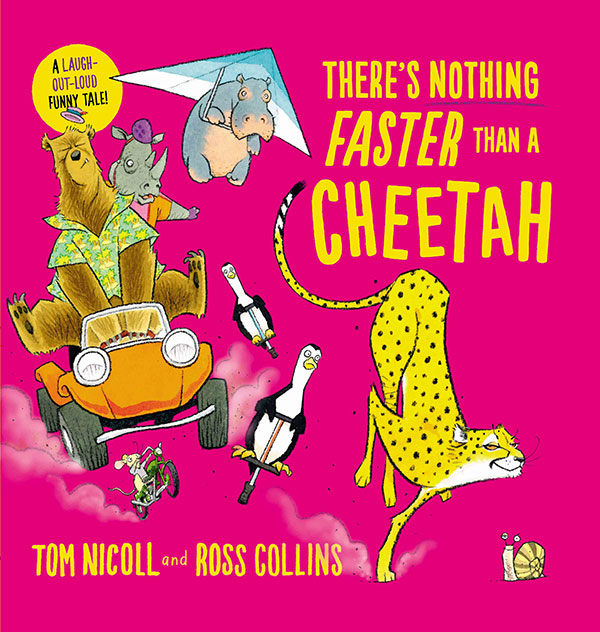 There's Nothing Faster than a Cheetah
Tom Nicoll
MacMillan
Three, two, one . . . the race has begun and the animals are off!
Rhinos on roller-skates, foxes in fire engines, lions in lorries, penguins on pogo sticks...
There's nothing faster than a cheetah.
Or is there . . . ?
Perfect for sharing together, this wonderfully wacky picture book is sure to get young readers giggling. With a hilarious, bouncy, read-aloud story from Tom Nicoll.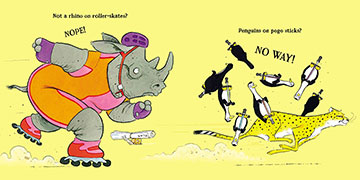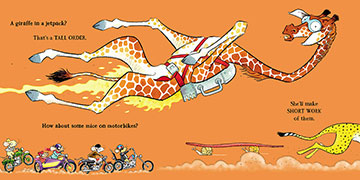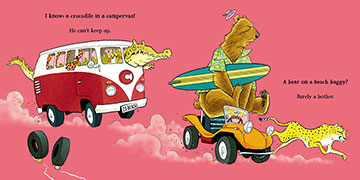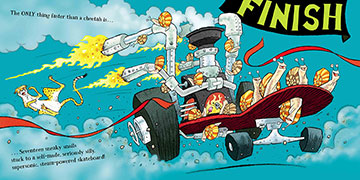 All illustrations on Ross Collins.net copyright of Ross Collins.
No illustration to be used without the permission of Ross Collins or the publisher.
site by defreeze