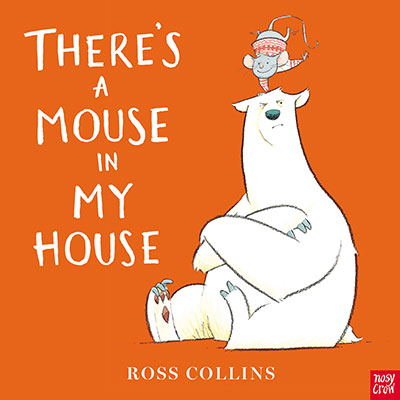 There's a Mouse in My House
Ross Collins
Nosy Crow
The long awaited sequel to the award-winning favourite, 'There's a Bear on My Chair'.
The tables have turned in this fantastically funny rhyming picture book. This time, it's Bear who has an unwelcome guest, and that cheeky mouse just won't leave. He's making a real commotion in Bear's house - eating all the food, listening to loud music and even spilling bathwater all over the floor! But what's that unexpected knock at the door?
A brilliant, brightly coloured gift that will make children laugh out loud.